Dazzling offers start today
November 28, 2020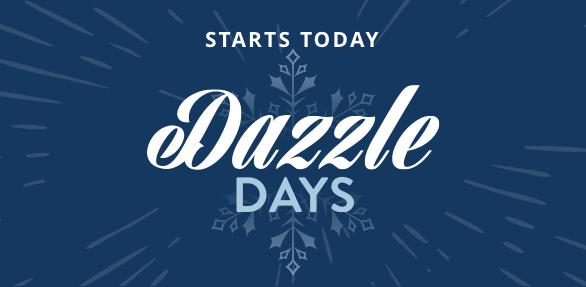 Starts today: Dazzling offers for all your gift card shopping
Take advantage of these special offers and do all your holiday shopping with gift cards that raise money for your organization.
Free shipping on your ship to home orders in the RaiseRight™ mobile app using the Standard Mail option: Nov 28 – Dec 4.

Surprise mystery bonuses that disappear within 24 hours: Nov 28 – Dec 11.

2 full weeks of special bonuses: Nov 28 – Dec 11.
SHOP NOW
Reveal the mystery bonus in the RaiseRight™ mobile app
Hurry, it disappears within 24 hours.
SEE BONUS >
Make Cyber Monday deals even sweeter
Cyber Monday is in 2 days. Double down on the best deals of the year by shopping eGift cards to earn on the bargains you find.
SHOP EGIFT CARDS >
Do all your holiday shopping in one impactful place
Whether you buy gift cards as presents or use them to buy gifts, shop the Holiday Gift Guide and your order immediately raises funds for your organization. It's a great way to spread joy this season.
SHOP GIFT GUIDE >
12%

15%


Nov 28 - Dec 11

10%

13%


Nov 28 - Dec 11

10%

13%


Nov 28 - Dec 4

10%

13%


Nov 28 - Dec 4

11%

16%


Nov 28 - Dec 11

4%

9%


Nov 28 - Dec 11

8%

13%


Nov 28 - Dec 11

7%

11%


Nov 28 - Dec 4

8%

13%


Nov 28 - Dec 11

8%

13%


Nov 28 - Dec 11

4%

11%


Nov 28 - Dec 11

10%

16%


Nov 28 - Dec 11

5%

8%


Nov 28 - Dec 11

8%

10%


Nov 28 - Dec 11

11%

16%


Nov 28 - Dec 11
Disclaimer
The merchants represented are not sponsors or otherwise affiliated with ShopWithScrip®. The logos and other identifying marks used are trademarks of and owned by each represented company and/or its affiliates. Please visit the company's website for additional terms and conditions