Earn up to 16% and support restaurant employees
April 04, 2020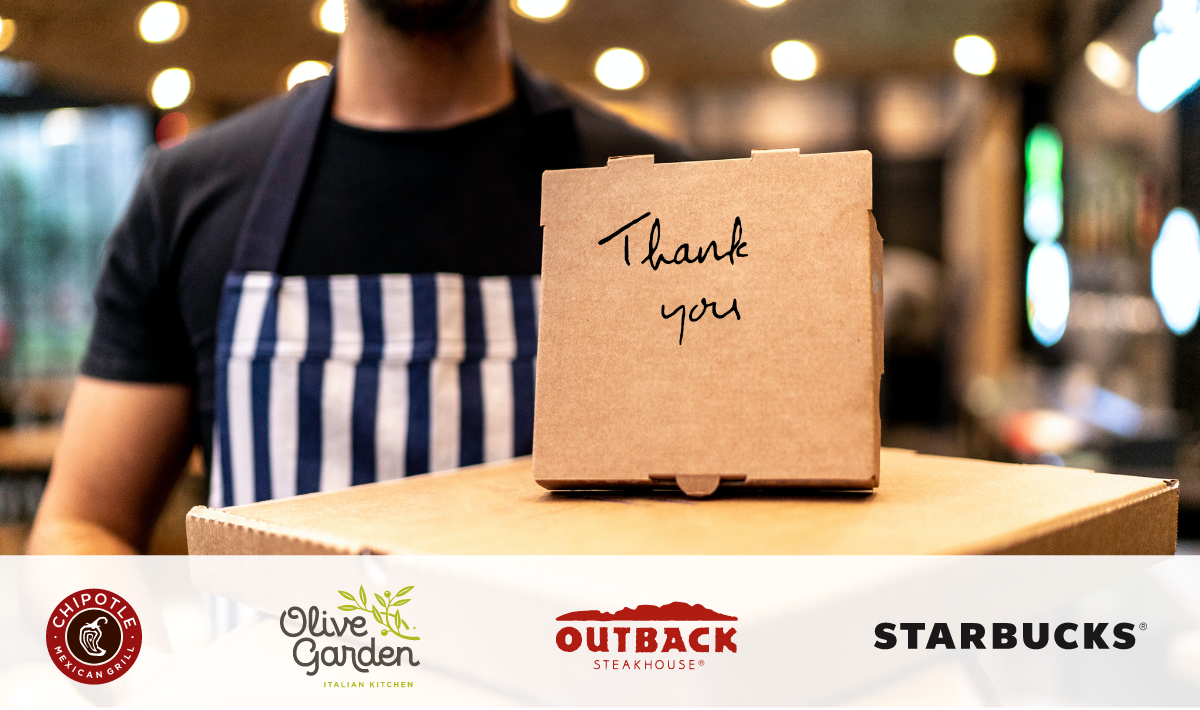 Support your community through delivery or takeout—and earn up to 16%
Take a break from cooking and support your community by going through the drive-thru, or ordering takeout or delivery. Cooks, cashiers, and other staff at local and national chains will be truly thankful for your business.
SHOP DINING
Need spring cleaning inspiration?
If you're feeling a little cooped up, you probably have the itch to make your home feel as fresh and new as the season—from the inside, out. Get started with these helpful tips.
SEE INFOGRAPHIC >
Coming April 7: The perfect small gift that gives back
Limited-time $5 and $10 gift cards from 15+ top brands will be available again beginning April 7. A great option to make a small donation, show appreciation to a teacher giving online classes, or give to someone who needs a smile.
GET DETAILS >
Earn 4%

Get $10 off $30+ from 5:00–9:00 p.m.
+
Donate order change to their Community Relief Fund
SHOP NOW >
Disclaimer
The merchants represented are not sponsors or otherwise affiliated with ShopWithScrip®. The logos and other identifying marks used are trademarks of and owned by each represented company and/or its affiliates. Please visit the company's website for additional terms and conditions.