Earn up to 16% on fall shopping
September 21, 2019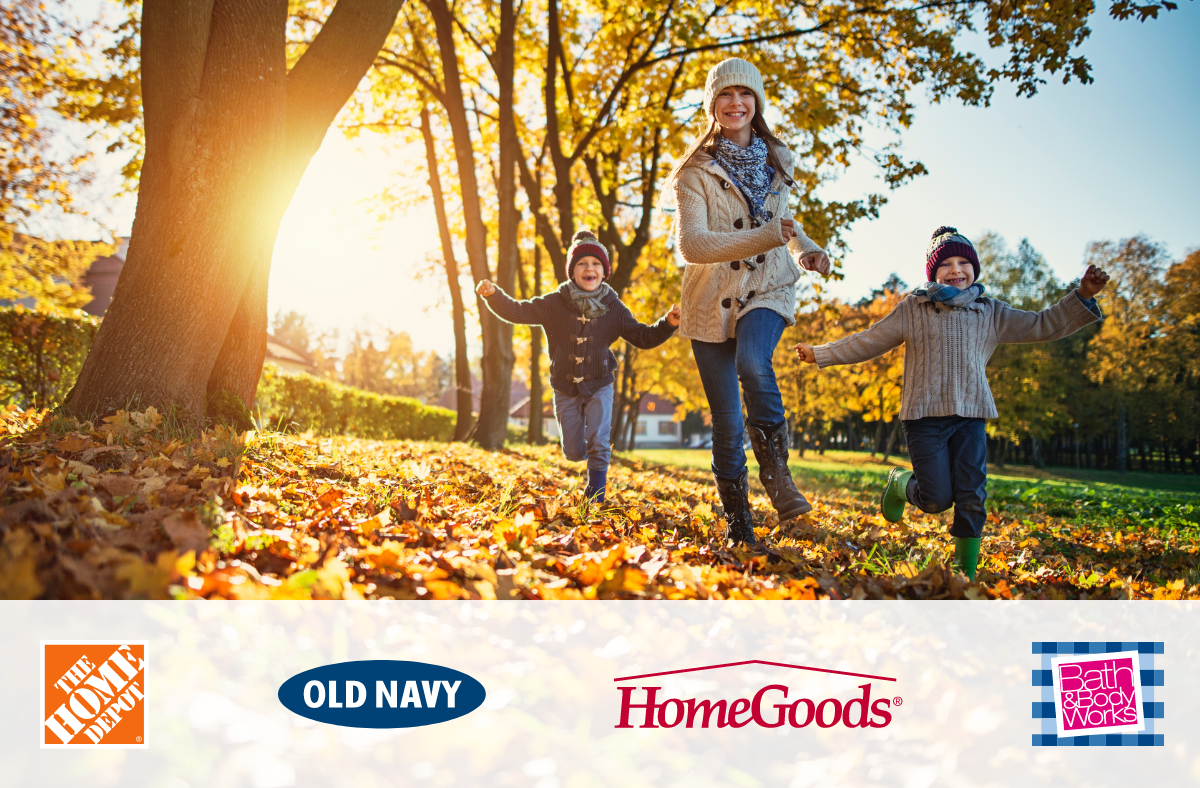 Turn fall shopping into earnings up to 16%
The kids are back in school and the air outside feels a little crisper. That can only mean one thing: fall is approaching. Whether you need to add some sweaters to your family's wardrobe, pick up some fall décor, or plant some perennials for next year, shop with gift cards to earn on your purchases.
SHOP FALL
Help your organization earn free shipping
When your organization order includes at least $200 in Red Robin gift cards today through Sept. 27, your organization gets free shipping.
SHOP NOW >
Earn 10% on the burritos and bowls of your dreams
Get even more for your money by signing up for Chipotle Rewards. Make an impact on your organization and get tasty perks—like points toward free entrees and more.
SHOP NOW >
Disclaimer
The merchants represented are not sponsors or otherwise affiliated with ShopWithScrip®. The logos and other identifying marks used are trademarks of and owned by each represented company and/or its affiliates. Please visit the company's website for additional terms and conditions.