Surprise—24-hour flash bonuses return for 1 more day
October 26, 2019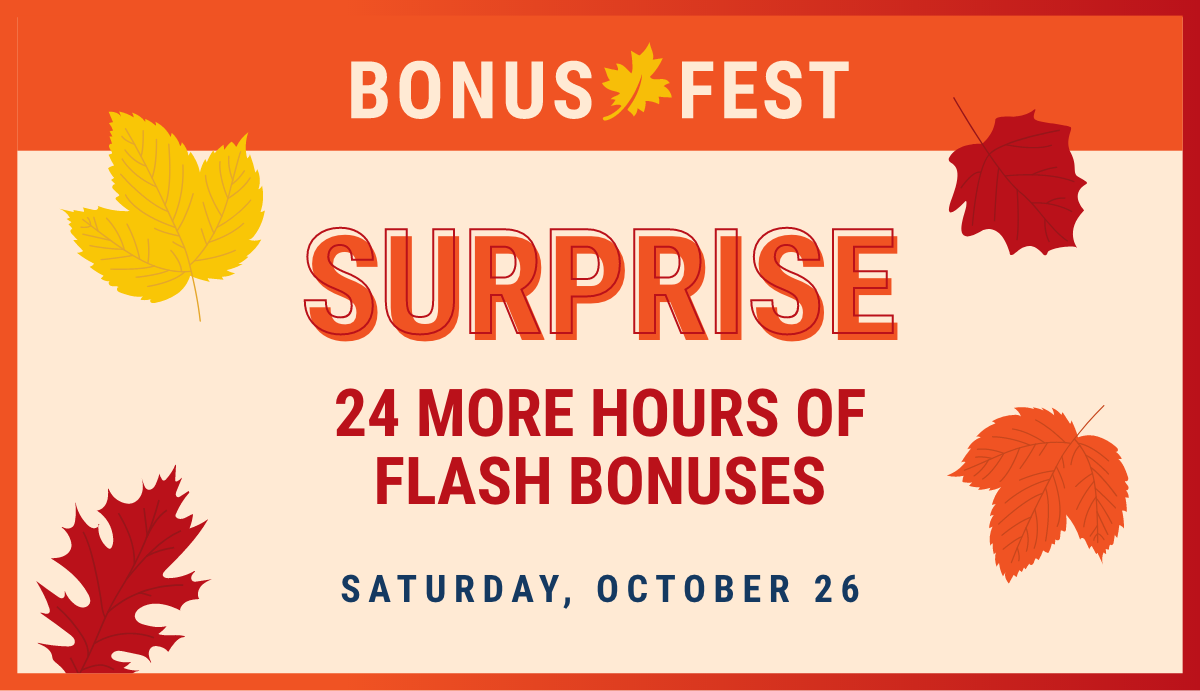 Back today only, celebrate these encore earnings
You asked for 1 more day of earnings, so you got it. Here's an encore day featuring the 50+ brands and bonuses from all 7 days of Bonus Fest.

You know the drill—bonus earnings only last until tonight. Take advantage of this extra day of bonus rebates, especially if you missed a day of earning over the past week.
Best Sellers
Entertainment & Activities
Disclaimer
Offer ends at 11:59 p.m. ET on October 26, 2019. Bonus rebate will be applied to all ShopWithScrip
®
family and proxy orders placed during the promotion period, regardless of when they are rolled up and placed by the organization. Bulk orders placed by the organization must be rolled up into a purchase order and submitted to ShopWithScrip during the promotional period in order to be eligible for the bonus. Special orders are not eligible for bonus. Offer is subject to change without notice.
The merchants represented are not sponsors or otherwise affiliated with ShopWithScrip. The logos and other identifying marks used are trademarks of and owned by each represented company and/or its affiliates. Please visit the company's website for additional terms and conditions.