1 day only: 19% bonus rebate on Bath & Body Works
March 21, 2019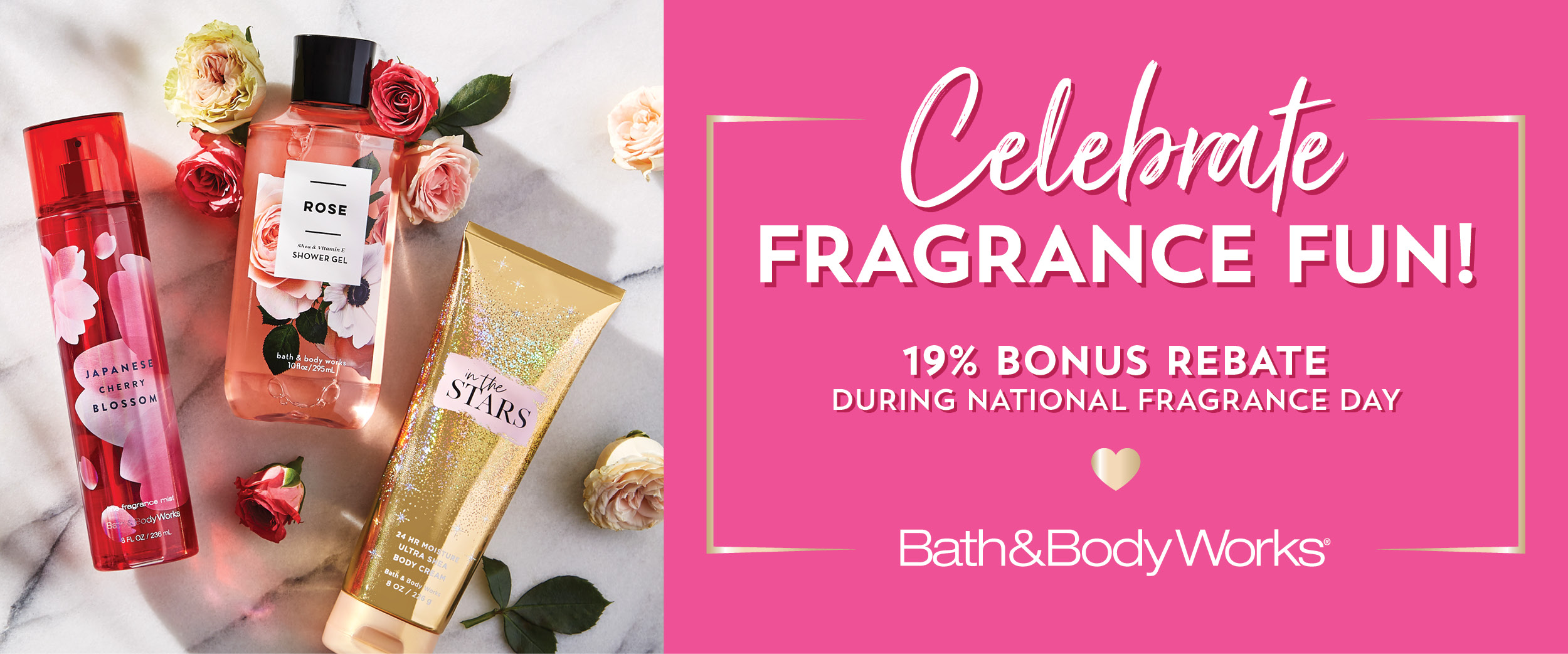 Freshen up and fund opportunities
Treat yourself or a loved one by stocking up on your favorite Bath & Body Works scents in body sprays, shower gels, and more. Today only, you earn an extra 7% for your organization—in addition to the standard 12% rebate.
SHOP NOW
Disclaimer
Bonus ends at 11:59 p.m. ET on March 21, 2019. Bonus rebates will be applied to all ShopWithScrip® family, proxy and SCRIPWARETM orders placed during the promotion period, regardless of when they are rolled up and placed by the organization. Bulk orders placed by the organization must be rolled up into a purchase order and submitted to ShopWithScrip during the promotional period in order to receive the additional bonus rebate. The bonus rebate will not apply to special orders.

The merchants represented are not sponsors or otherwise affiliated with ShopWithScrip. The logos and other identifying marks used are trademarks of and owned by each represented company and/or its affiliates. Please visit the company's website for additional terms and conditions.